BEIHANG WORLD DEBATE ACADEMY 2014 WHEN PUBLIC SPEAKING ACADEMIES SET ASIA ON FIRE
Beihang University at the heart of the oral revolution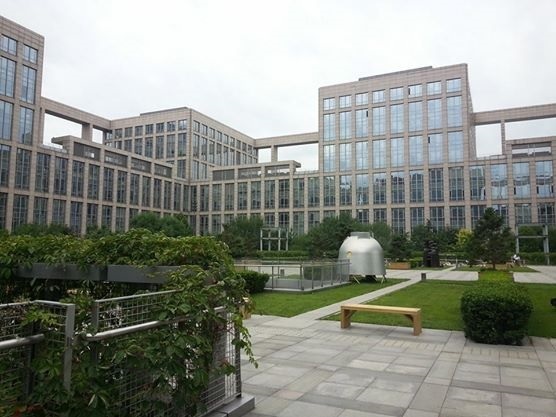 From July 17 to 26, 2014, the Department of Rhetoric of the Faculty of Arts of Beihang University (Beijing) and the World Debate Institute organized the second edition of the Beihang World Debate Academy at the University of Beihang..
Under the leadership of Professor Elisabeth (Head of Department) and Dr. Alfred Snider, director of the World Debate Institute (WDI), more than 100 students, mainly Chinese and from countries such as Slovenia, Kazakhistan were trained in a practical and competitive teaching method using modern public speaking .
Professor Elisabeth (Xuguohong) is one of the cream of University lecturers who grasp the most important role played by modern public speaking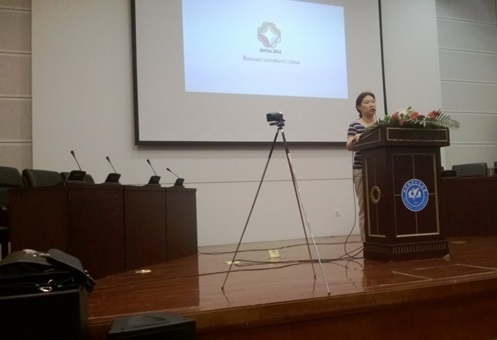 (practical and competitive pedagogy) in language proficiency, foreign language acquisition, learners' education, their competitiveness on the job market and the enhancement of the image of universities in major international competitions such as WSDC, WUDC, WUDC, WUDC, WUDC French or WDCO, WDO, WDI etc.
Concerned about the future of public speaking in China, concerned about unlocking the mysteries of modern public speaking, she will be welcomed as a visiting scholar at the University of Vermont, the temple of modern oral communication in the United States, which every year welcomes the best professors in public speaking and structured debate from around the world.
Divided into three categories (beginners, intermediate, advanced), entirely taught in the Shakespeare language, the 2014 BWDA programme included the following modules: Public speaking techniques, The World University Debate Format, argumentation, rebuttal, role plays (Government 1&2, Opposition 1&2), information points etc. These main teachings were accompanied by "elective" teachings such as: public speaking and philosophy, public speaking & psychology, social contract, debate on Africa in the post-colonial era, etc.
Eastern Europe at the top of the list at 2014 BWDA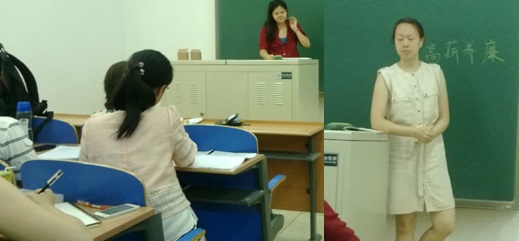 Once the theoretical, participatory and practical lessons were completed on Wednesday 24 July, the period from 25-26 July was devoted to the championship, which in the preliminaries saw the overwhelming domination of the Slovak team, the duo (INSEBAYEVA & ISSAGALI) with 15 points and a cumulative total of marks equal to 771 points. However, the final stage saw the domination of Kazakhstan's teams.
During the pedagogical stages, the following motions were discussed:
DEMO-DEBATE: THW TELEVISE EXECUTIONS.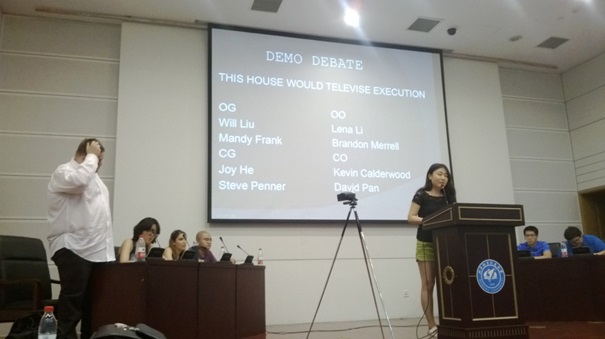 PRACTICE DEBATES: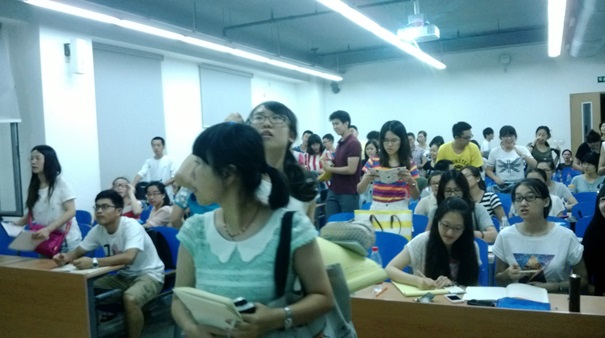 This House would support "Tiger Parenting." (Tiger Parenting is strict, demanding and pushes children to high levels of achievement.) PRACTICE 1
THBT ZOOS SHOULD BE CLOSED. PRACTICE 2
THBT PROSTITUTION SHOULD BE LEGALIZED PRACTICE 3
THW legalize the sale and purchase of human organs practice 4
THW ban companies from advertising their products in a sexualized manner practice 5
THBT THE GOVERNMENT SHOULD PROVIDE EVERY CITIZEN WITH FREE INTERNET ACCESS. PRACTICE 6
THBT digital communication is more important to humanity than face-to-face contact. PRACTICE 7
The final stage, which ended on the 25th (quarter-final, semi-final, final), saw the following teams compete against each other: Team 36 KAMILA & TED (OG), Team 08 DING SHAOJUN & XIE JUNYAN (CG), Team 19 BAITURSINOV & TAILAKOV (OO), Team 14 YIFAN ZHOU & JUNLUM XIAO (CO),
The motions during the tournament were as follows:
TOURNAMENT:
THBT PARENTS SHOULD NOT BE ALLOWED TO BEAT THEIR CHILDREN. RD 1
THW close all "after-school" cram schools RD 2
THW abolish all restrictions on immigration between Hong Kong and Mainland China RD 3
THW require all Internet users to use their real names. RD 4
TH supports the deployment, throughout the Police Force, of robot police/C.O.P.s. round 5
ELIM DEBATES
QUARTERFINAL – THBT WESTERN NATIONS SHOULD PAY REPARATIONS TO CHINA FOR CRIMES COMMITTED DURING THE OPIUM WARS OF THE 19TH CENTURY
SEMIFINAL – THBT NATIONALISM IS A VIRTUE
FINAL – THBT EARTH SHOULD NOT MAKE CONTACT WITH EXTRATERRESTRIAL INTELLIGENCE IN THE NEAR FUTURE.
A panel of trainers from all over the world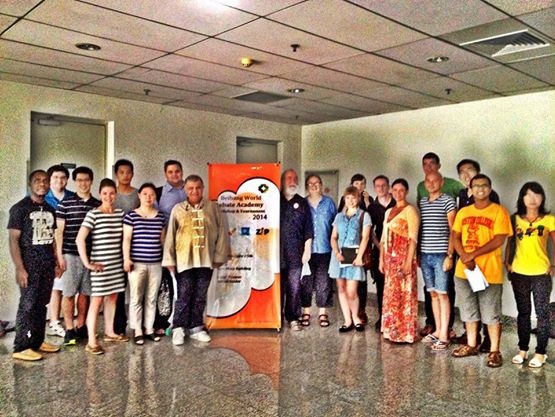 To conduct such a  practical training efficiently, the World Debate Institute engaged more than a dozen public speaking specialists from around the world, including Marius Yannick Binyou-Bi-Homb, Executive Director of the Cameroon Debate Association (2009-2014) and current President of INPAS (International Network for the Promotion of the Arts of Speech in Africa, Caribbean and Pacific countries). Hence, the profile of the following key trainers:
Alfred Snider– USA Professor, University of Vermont, USA. Debate training in 43+ countries, CA at USU 2012, WUDC breaking judge, CA at many tournaments, 10 years Director of operations for world's largest tournament USA high school nationals 7000+ people. Published author of numerous debate texts.
Bojana Skrt-Slovenia Director of ZIP Slovenia national debate program. Coached teams to World Finals, coached several World School titles, Director of International Debate Academy.
Ratib Ali-Bangladesh BRAC University, Bangladesh World Champion ESL Debater, Phd student of Economics at Boston College (USA)
Zheng Bo-China's original debate mastermind, WUDC breaking judge, Beihang World Debate Academy 2013, Faculty International Debate Academy, CA China Round Robin 2014
Amanda Frank-Kazakhstan Professor, Nazarbayev University, Kazakhstan Faculty at International Debate Academy, World Schools Debate Academy, champion debater for Vermont
Gina Iberri-Shea-USA professor, US Air Force Academy, Faculty at International Debate Academy, USU 2014 DCA, USU 2012 Final round judge
Steve Johnson-USA Professor at University of Alaska, Successful international coach, former president of Worlds Council, Convener of USU 2015, published author of debate texts
Peter Mesarec– Slovenia Tab room master, has run dozens of tournaments, 10+years Faculty at International Debate Academy. Expertise in internet.
Arlan Narvaez-Venezuela Professor, Universidad Central de Venezuela. Coached teams to World Finals, CA at Pan-Americans 2014, Faculty at International Debate Academy, expertise in economics.
Jernej Podgornik-Slovenia Faculty at Beihang World Debate Academy 2013, World Schools Debate Academy, leading European school coach, expertise in philosophy.
Marius Yannick Binyou-Bi-Homb– Cameroon, studies at University Senghor Egypt, Cameroon Debate Association, Faculty at Cameroon Debate Academy, President of RIPAO, Africa-wide debate organizer, expertise in Arts & Culture.
Russ Taylor-Grand Final Judge of 1st China BP, China Open 2014, excellent trainer from Northeast Normal University.
Promising partnership projects for Africa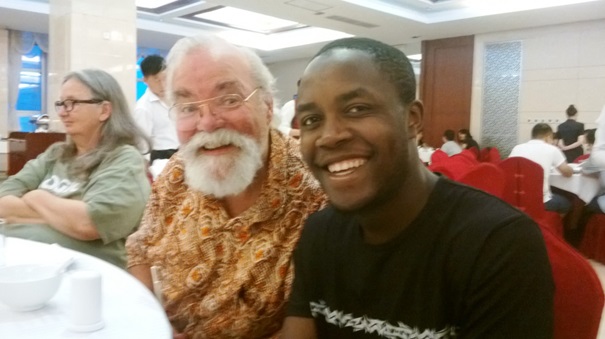 As part of its Public Speaking and Development project, INPAS, through its President, was able to attract the interest of the Director of the World Debate Institute.
Dr. Alfred Snider also wanted Africa to be better represented at this meeting of giving and receiving through one of the African voices of modern oral tradition. "This is only the beginning," he hammered, "the world is very small and the tasks to be accomplished are much more numerous.
The excellent leadership played in Africa by the Ghana Debate Association and its director, Christian Lebrecht Hesse, had a strong impact on Alfred Snider. Its dynamism is in line with the hosting of the 8th edition of the African University Oral Championships. They will be held in Ghana, just after South Africa (2014) in December 2015.
The majority of the English, American, Chinese, Slovak, Australian, Venezuelan and Bangladeshi trainers present testified that they will all be happy to come to Africa, particularly Cameroon, to take up the challenge of modern oral academies. This will help to revitalize the Cameroon Debate Academy and set up others, why not the Dschang World Debate Academy?