On the 4th of January 2020, was held the first workshop of the year of the International Network for the promotion of Speech Arts in the ACP (INPAS-International), in the beautiful hall of CAKE ARTS situated at Ngousso, Yaounde-Cameroon.
This workshop had as primary aim, to introduce participants to blogging by initiating them in creation of their personal blogs and how to make it profitable. The workshop started effectively at 9:30am, when the facilitator, Elongue Christian (president of INPAS-International) requested for participants' texts generated out of the topics he selected a day before, notably; ''I have a dream……'',''for me blogging is…….'' or " If I were the president of Cameroon………''.
Then the session proceeded with an interactive game in order to make the 23 participants know themselves, directly after, he entered into the first module, webwriting. The article of one of the participants was projected as an example and he showed the strong and weak points. With precise examples, he explained how a web article has to be written.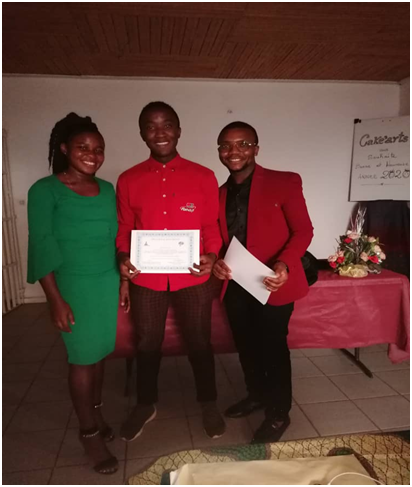 After a short break, he introduced the second module, techniques to create a web page where every participant had the opportunity to create his/hers. The third module; animation of a blog and profit making of its contents continued later after the break. At this juncture, Ndo Martine, a famous Cameroonian blogger staged the floor to shed more light on blog animation passing through an exchange of her personal experience with the participants.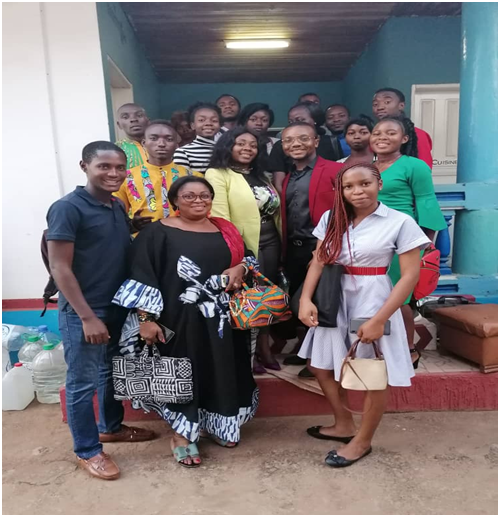 The second part was then explained by the trainer on how to make blog profitable. At 5:30pm the training was over and participants gave their feedbacks and afterwards, certificates awards and family pictures.
reported by
Momo Berenice